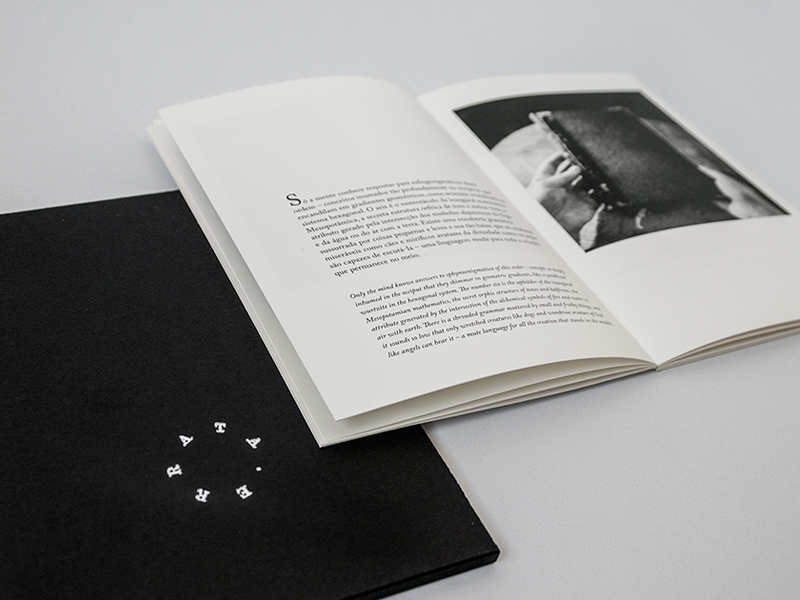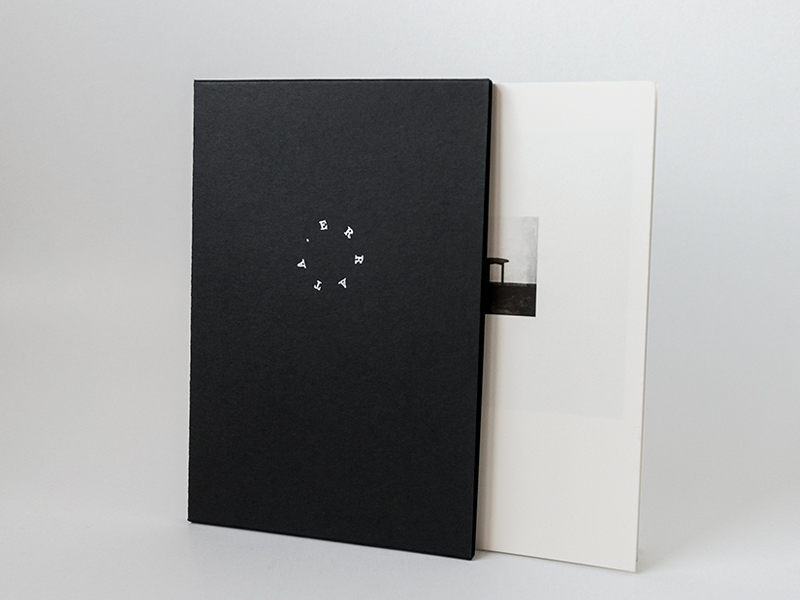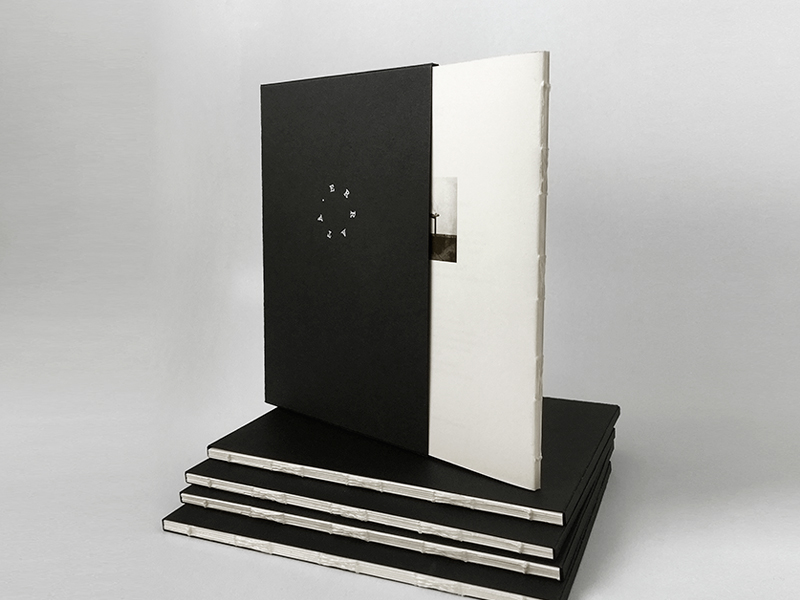 ERRATA.
We are all pages in a book
Limited edition of 50 copies
Format: 140 x 205 mm
Binding: Hand-bound (french style) with black cardboard slipcase embossed on front/back
Pages: 52
Text by David Soares (Portuguese / English)
Publication date: March 2020
In books as in life, options are not casualties and more often than not one is surprised by the sudden fire of chance, mystery, accident, catastrophe, or merely reality imposing its cruel grip on our controlled comfort. The error is mostly avoided. The accident is overlooked as tragic. The mystery is perhaps more a risk than an instigating surprise.
Bellow the surface, in the deep inkling waters of turning pages and flickering shadows lies the truth.
Everything makes sense in reverse.
A special-edition artist's book of only 50 copies. All numbered, signed and carefully hand-bound.
>>
Read more about this project